Nova Scotia
Adventures
Hike a coastal trail and view the world's highest tides, experience the thrill of a whale watching cruise, or enjoy a quiet paddle on a heritage river system. Nova Scotia offers a wealth of outdoor activities to suit all tastes. Please select from the regions and categories below to view the adventure listings.
Tysons Fine Minerals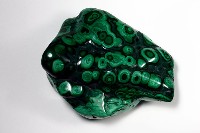 Welcome to Tysons' Fine Minerals! We sell mineral specimens, jewellery and lapidary art. We also have a large, on-site workshop. When time permits, we are happy to tour visitors through our facility and our 19th century home. When you're in Nova Scotia, please come browse our store - or choose from our wide selection of natural stone beads and cutting rough and take home something made just for you.
114 Lamb's Hill Road (PO Box 634)
Parrsboro, NS
B0M 1S0


Tel:
1-902-728-8364



Web: www.tysonsfineminerals.com